Do you cloth diaper? Do you love prefolds? Are you a blogger?
Come help celebrate
The Median Mommy's
year of cloth diapering!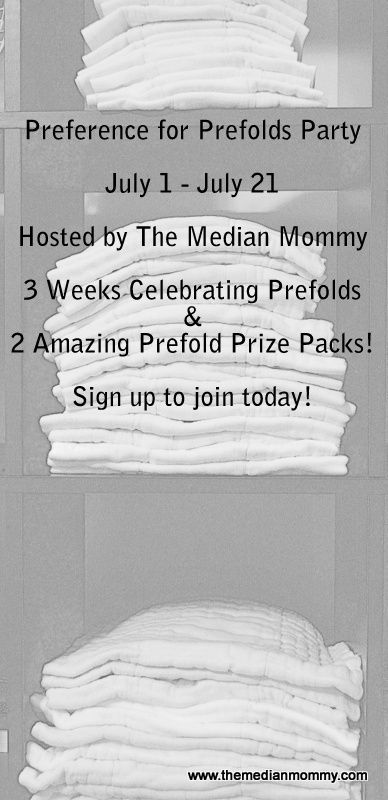 She's looking for a total of 18 bloggers to sign up to party with her!
I'm joining in on the fun! Personally I haven't used prefolds (YET!) but I would love to.
However, this is going to be a lot of fun!
Bloggers will be allotted 1 free link on the giveaway form for an announcement post AND promoting (via Blog, Facebook, Twitter, Ect.) a minimum of two times a week during the giveaway. One additional link may be purchased for $3.
You can email lauren AT themedianmommy DOT com
And go
HERE
to sign up!
And if you aren't a blogger but cloth diaper or want to be sure to check back and enter the giveaway coming up in July!